The Perfect Song is an Original Song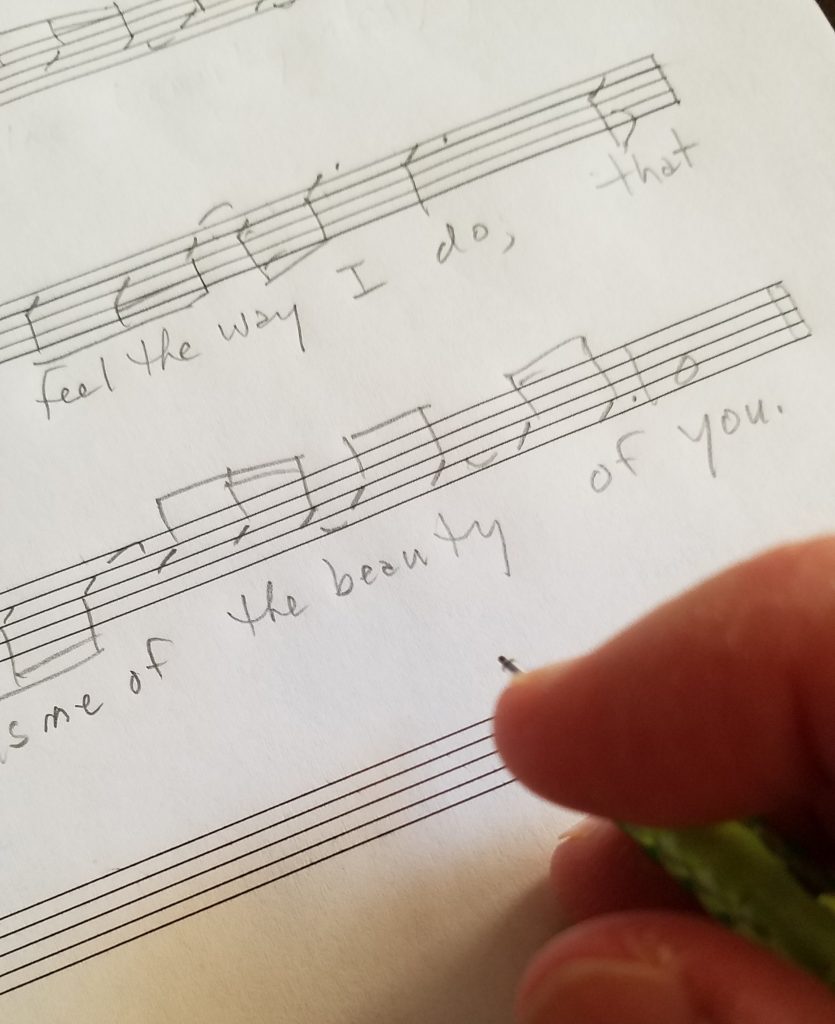 Everything in your wedding is a representation of the two of you. The colors, the textures, the theme, the formal wear – all reflect who YOU are.
Nothing could say more about you as a couple on the most special day of your lives than an original song. A song composed specifically for the two of you with elements of how you met, your favorite pastime, your friends and family or other aspects of your relationship.
Imagine your friends' reactions when the two of you dance at the reception to the song that is tailored completely for you and this special moment.
Experience one of the most unique features in your wedding – an original song about you, for you!
The Process Of Getting The Perfect Song
First, contact Jeffrey Bowen to let him know you are interested in having a personal, original song for your wedding. Provide Jeffrey with details of your relationship that you would like featured – where you met, your favorite city (or restaurant – or wine!), childhood memories you share, similarities or differences… any pertinent detail to tell the story of you both. Let Jeffrey know the preferred music style your song should be. You may even specify a song as an example.
Below is a form you may print and fill out. Simply click the link to open the form, fill in the blanks and return the form to Jeffrey by email at jeffrey@jeffreybowenmusic.com.
Options To Compliment Your Song
What better way to compliment your song than with professionally crafted accessories? Choose from:
Printed Lyrics, mounted and matted and ready to frame! You may also choose a watermark of your favorite photo. Framing size is 11×14.
Professionally Engraved Plaque with Your Lyrics. Your choice of metal and wood color.
Professionally Written Sheet Music. Your song written out for melody and piano (includes guitar chords). Photo of your choice on the cover.
Picture Video of Your Song. You provide your favorite pictures of the two of you from early life to your wedding day and turn your lives into a lifelong memory that may be shared privately or on social media.
Take advantage of Special Introductory Pricing!
These prices will only be available until April 1, 2019! Click below for a price list.
Satisfaction Guaranteed
Your satisfaction is guaranteed! Jeffrey Bowen has well over thirty years of songwriting, arranging and performing experience. Let his lifelong career in music create a unique lifelong memory for you.
Thank you for your interest!