Whatever your music entertainment needs, Jeffrey Bowen is professional, courteous and easy to work with. All equipment is provided. Please contact Jeffrey at (615) 491-2187 for more information on any of these performance needs.
STAGE PERFORMANCES
Perfect for large or small theatres, opera houses or convention settings.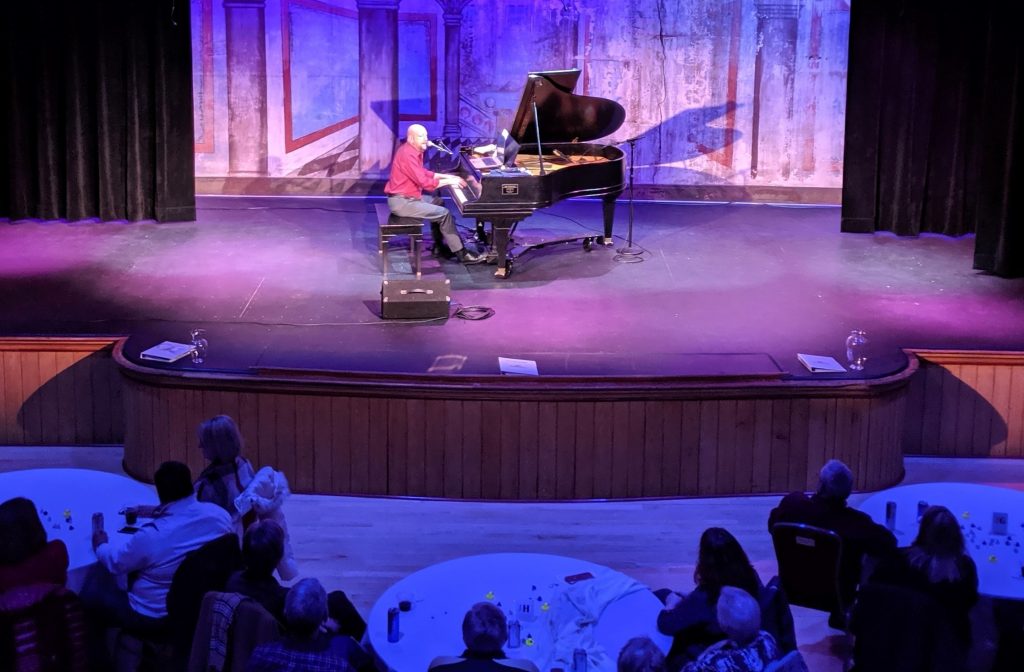 SING-ALONGS
Great for a party or corporate event. Words provided on-screen.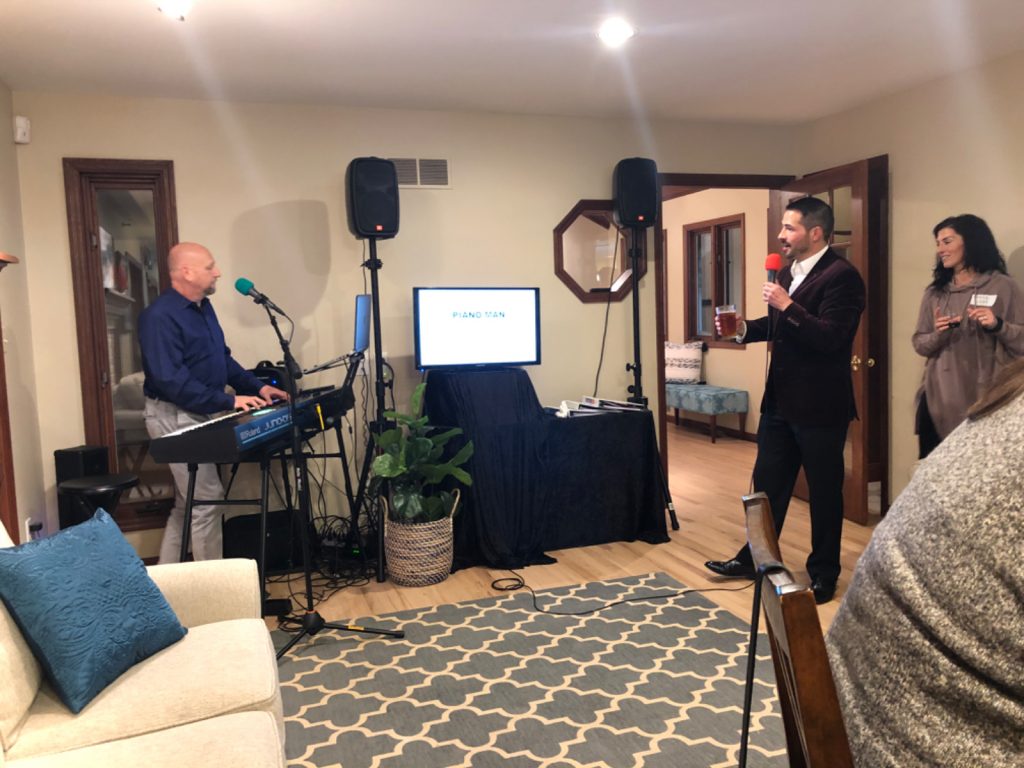 DUELING PIANOS
Highly interactive and entertaining!! Performed with seasoned entertainer and writer Ashton Wolf.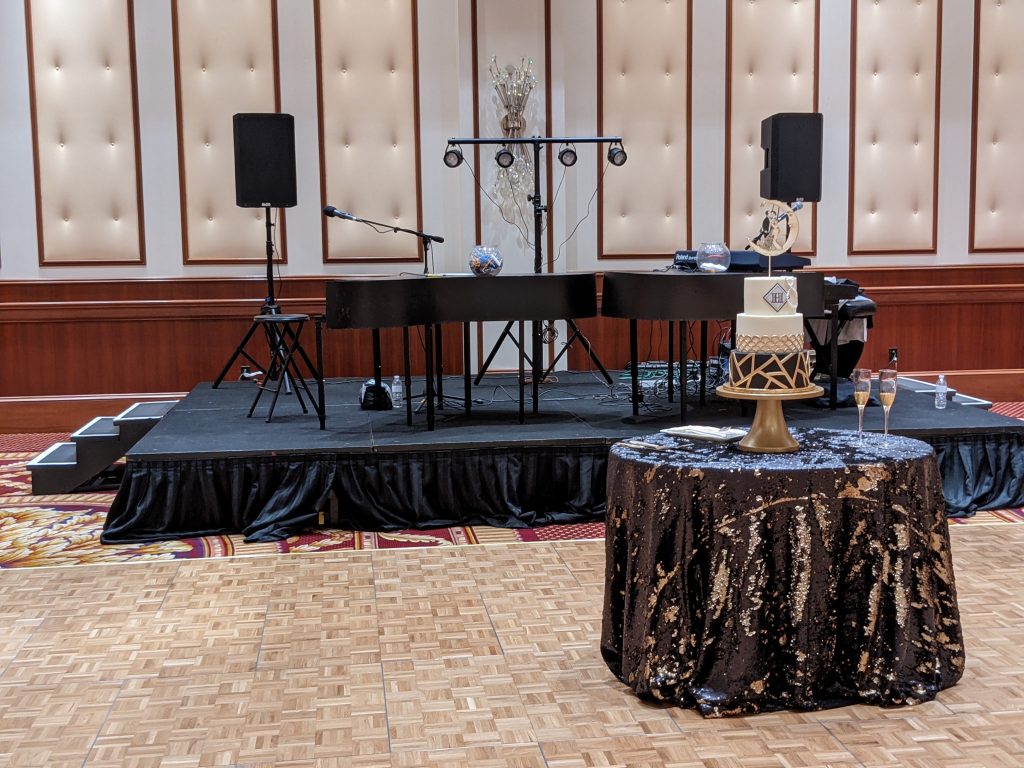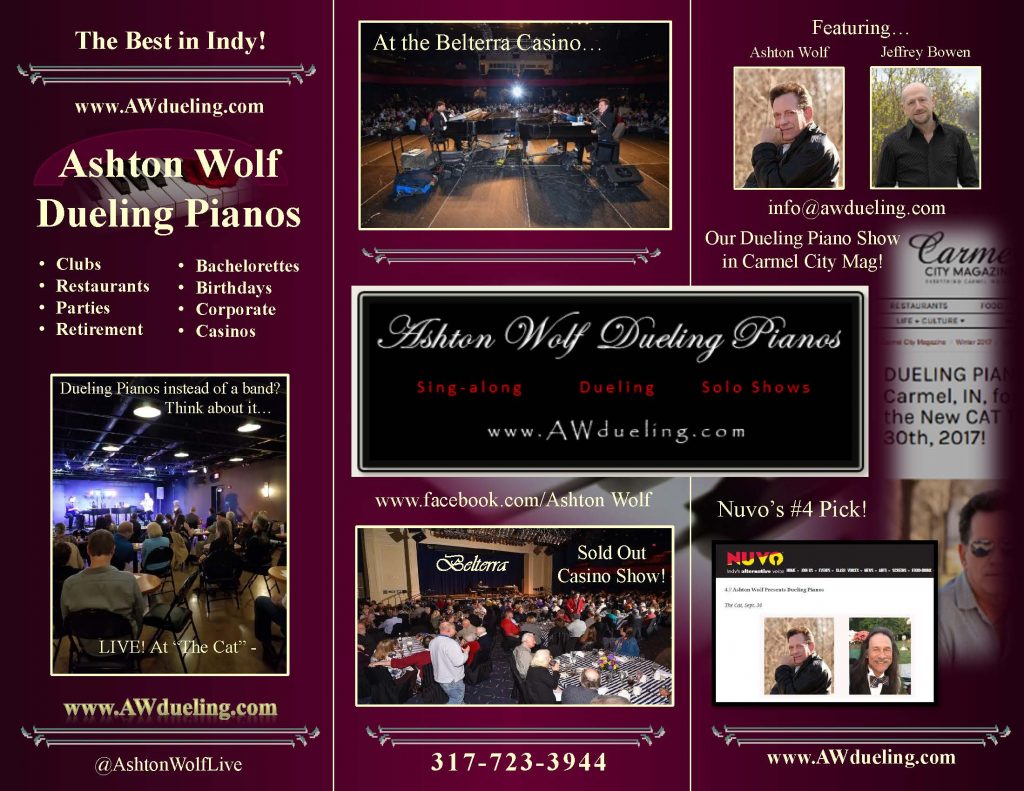 HOUSE CONCERT / HOUSE PARTY
Enjoy a House Concert by Jeffrey Bowen! What is a House Concert? Think any concert you've been to, but in an intimate setting (living room, back patio, by a creek or river or a local building). You invite your friends (20+) and instead of a ticket, each attendant provides a contribution to the performer.
For more information on House Concerts, please click HERE.
The other option to a House Concert is a House Party! A less formal setting where you host a party (inside or outside) and the entertainment is booked on a contribution basis. Hosts invite their guests and let them know the entertainment is contribution based.
For more information on House Parties, please click HERE.
OTHER ENTERTAINMENT OPTIONS
Jeffrey Bowen also plays weddings, receptions of all kinds and background music. Please check out the Jeffrey Bowen brochure below: